As we were blindsided in March 2020 when the pandemic shut down Torres del Paine National Park in Patagonia along with the Chilean and (almost all) international borders – the future of the world and the fate of our company was unknown. Just a few short months into the pandemic our boss & founder of Chile Nativo, Gonzalo Fuenzalida, called our small team into a Whereby meeting to discuss with us the rather drastic decision in which our company was about to make; stepping unknowingly onto a new path and investing in a way to adapt our products to what we foresaw was and is the future of travel: small groups & big experiences that go well off-the-beaten-path. And to achieve this, we decided to make an investment in brand new overland equipment, off-road camping trailers, vehicles, & state of the art rooftop tents in what seemed like a very inconvenient time to do so. The outcome of our decision was the creation of our Overland Excursions – an unconventional way for our guests to explore based on how our company had previously operated tours for 19 years in Chilean Patagonia.
In the past, the majority of our travel had been traditional guided group experiences such as the popular 'W' & 'O' treks in Torres del Paine National Park, along with our iconic horseback, backpacking, and multisport adventures throughout Southern Patagonia. With the innovation of our overland travel experiences, we are dedicating our focus on the primary regions where we operate – Torres del Paine & Tierra del Fuego –  but not on the well-known routes that most come to visit. Instead, our vision is to encourage guests to travel differently than before by offering a way to fulfill the desire to explore new destinations in a unique way during post-pandemic tourism. These unique and innovative programs include self-guided overland travel in Torres del Paine and guide supported excursions throughout Tierra del Fuego.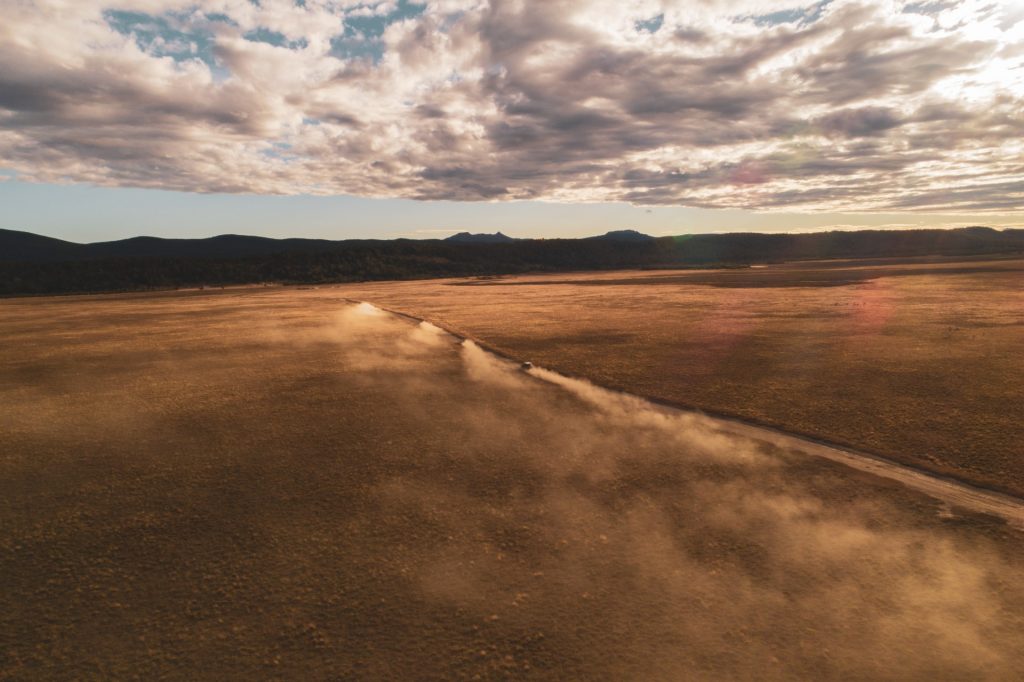 The need for outdoor connection is now greater than ever and the Region of Magallanes & Tierra del Fuego offer more than 114,00 sq km to find incredible and intimate experiences far from crowds and the usual traveler.
Over the past 5 years we have seen an increased demand from clients seeking independent travel throughout Southern Patagonia's remote destinations. However, resources were limited or non-existent making this type of self-guided or guide supported experience almost impossible. Places like Tierra del Fuego and the lesser-traveled parts of Torres del Paine operate mainly through guided tours due to complicated planning & logistics (such as lack of lodging & basic amenities, traversing through remote areas or rugged terrains with little to no connection) making it difficult for tourists to navigate these vast, untouched regions alone without the proper vehicle, equipment or itinerary structures. Now however, Chile Nativo is opening new routes so to speak, giving our travelers the opportunity and freedom to explore pristine destinations both intimately and safely, and unlike never before in our 20 years of operation.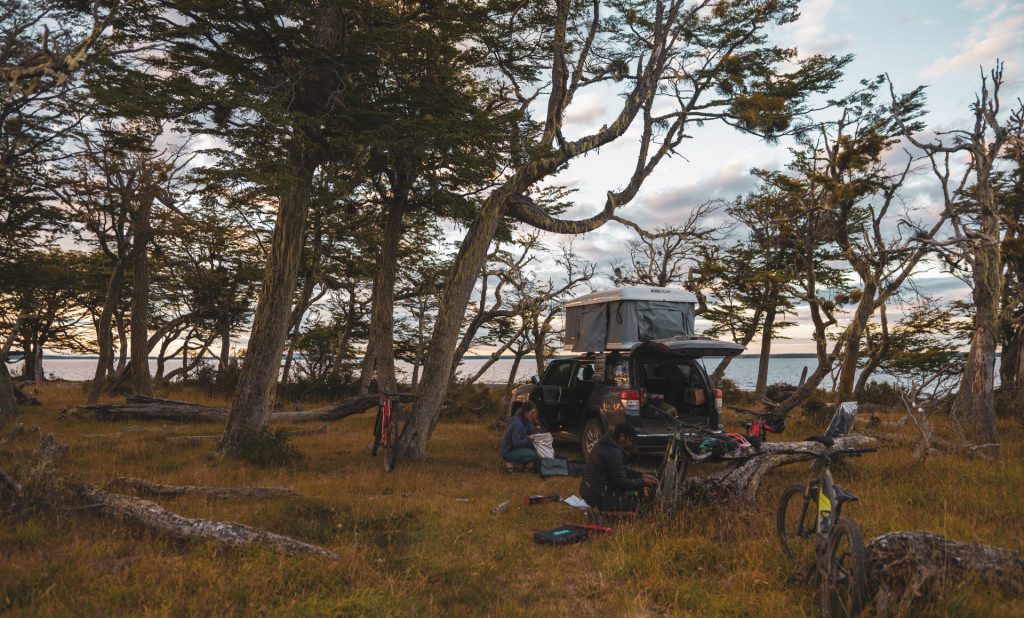 Focusing on the new era of travel, guide supported overland excursions take guests to remote & beautiful Tierra del Fuego with plenty of outdoor recreation and rest along the way.
There are more than 114,000 sq km to explore in the Region of Magallanes which is the continental austral portion of Chilean Patagonia & Tierra del Fuego, making this region the southernmost, largest, and second least populated region of Chile. Many roads are not paved or are difficult to access due to variable weather conditions or extreme terrains. Imagine having all this incredible and immense landscape and only being able to explore a very small portion of it – in a tour bus or van with lots of other travelers…..not ideal for post-covid adventure by any means. The need for outdoor connection is now greater than ever – and providing a safe & adaptable option for travelers who have chosen our company, as well as a means to continue to collaborate within the region to ensure Patagonia's future as a desirable travel destination, is our responsibility as leaders in our trade and operators in this remarkable destination.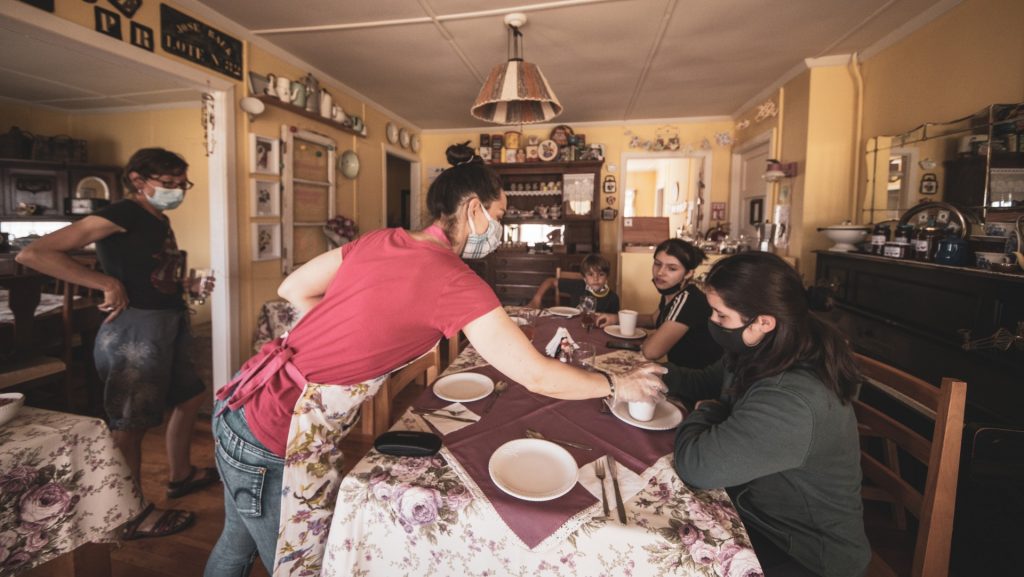 Overland travel is the type of inclusive travel in which we believe will allow our clients to go further and enjoy more of Southern Patagonia & Tierra del Fuego's remote corners; allowing guests the access to explore the in-betweens which sometimes can be lost in traditional adventure. Guide supported and self-guided travel stimulates unique connections with a region's land, its people, and its culture – as well as with those whom we are traveling with. Each overland is 100% tailor-made and designed to include all logistics and equipment needed for travelers to experience the ultimate personalized trip in a safe and creative way. A fantastic option for families or for those seeking adventure which offers privacy, safety, and comfort while having access to the best amenities on the road. Each trip is uniquely different from the other, compelling guests to visit the lands less traveled.

We want to show true adventure seekers that it is still possible to enjoy Patagonia's notable attractions while addressing overtourism which challenges infrastructures such as intensive use of trails which leads to erosion and degradation of surrounding habitats – something which has been a major concern for the national park in the last 10 years. It is crucial not only for our company, but for tourism as a whole to adapt and evolve into a new era of travel experiences.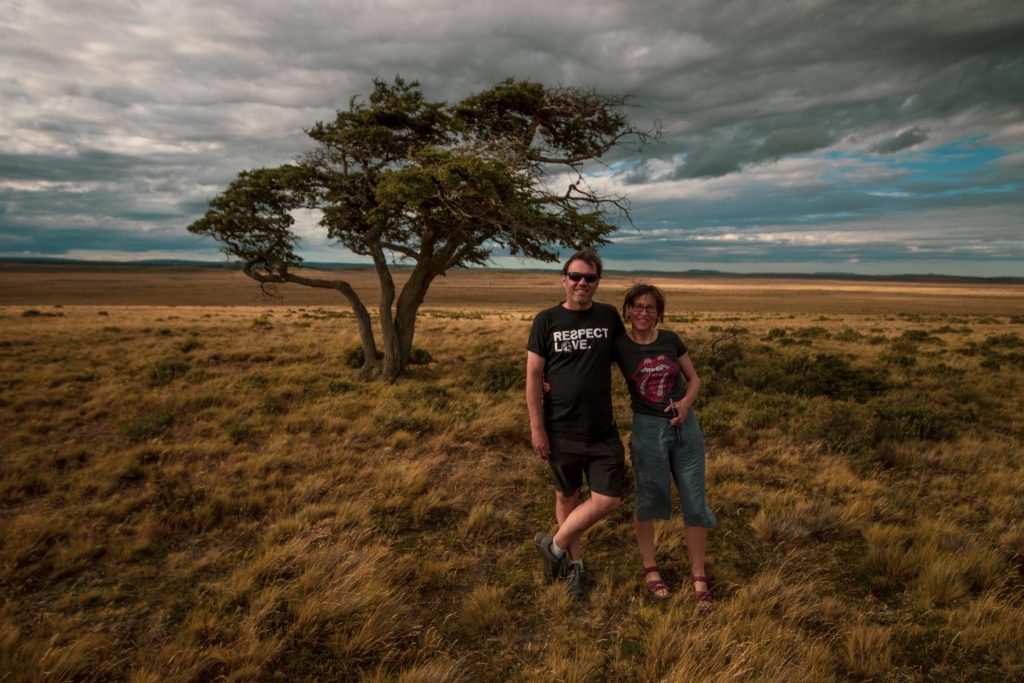 By creating this unique type of product in a place so remote and extreme, we are diversifying the future of tourism within our destination. We are providing safety and the necessities for an accessible way for guests to discover more in a land where there is plenty. We are changing the way people can discover Patagonia and encouraging them to journey differently while addressing local sustainability priorities. We are setting up a support network which brings tourists to local businesses and agencies who operate in remote areas and outskirts throughout Patagonia & Tierra del Fuego who are struggling now more than ever during post-pandemic times. The future of travel is changing and so should we!
Self-Drive vs. Guide Supported  
Self-Guided Trips: During self-guided overland trips, you are in control to travel at your own pace exploring Torres del Paine and it's beautiful surroundings. We provide all logistics and assist with itinerary and reservation details. Explore with the best amenities on the road including professional-grade binoculars, books, maps & travel guides, Garmin GPS Navigation, VHS Radio support, 35L refrigerator & cooler. Guests may choose tent camping in our 2 person Maggiolina Roof Tent or may upgrade to hotel accommodations within or outside of the national park.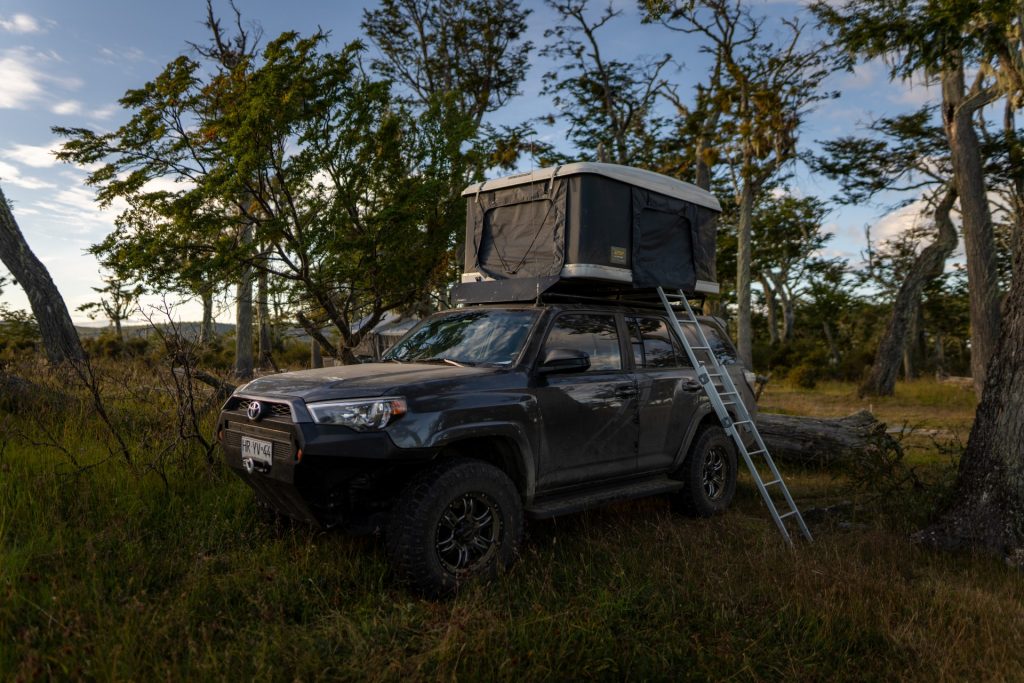 Guide Supported Trips: During guide supported overland trips, you will travel with a professional local guide/chauffeur and private chef who will take you along your unforgettable Patagonia journey. Whether traveling through picturesque landscapes of Torres del Paine & Southern Patagonia or through the extreme terrains of Tierra del Fuego, your guide will ensure your trip is safe, memorable, and comfortable. On guided overland trips, guests travel with a Volcano Callaqui Trailer which serves as their base camp during their journey. Equipped with a gas kitchen, espresso machine, heating system, hot shower, private changing station, & separate sleeping areas, guests can enjoy the best amenities while exploring new lands.